Port Phillip Bay Westcoast

Exciting and Diverse Beaches Just Waiting To Be Explored
Custom Search
You are Here: Home | Top Beaches | Port Phillip Bay Westcoast
Heading down along the Geelong freeway you will reach the Bellarine Peninsula where you will find some of the most amazing westcoast beaches.

This westcoast Bay shoreline offers family members of all ages the opportunity to swim, surf, fossick, explore or just simply enjoy this unique and diverse area.


Exploring The Foreshore At Point Lonsdale
Tripping Around The Port Phillip Bay Westcoast Beaches

At the mouth of the entrance on the left as you enter through the heads into Port Phillip Bay you will find the quaint township of Point Lonsdale settled on Lonsdale Bay.
From here you can watch the huge container ships navigate their way through The Heads.
You can also start your exploration of the Great Ocean Road from here as well.

The Lonsdale Bay provides these feastures:

sandy shorelines

rocky outcrops

safe swimming coves

magnificent picnic playgrounds

mangrove marine sanctuaries

clear, clean waters


Point Lonsdale
All this makes the area a great spot to take the family any time of the year. Along this section of the coastline you will find ...

The Rip - Entrance to the Bay
Pier Beach, Point Lonsdale
Point Lonsdale - Front Beach
The Point Lonsdale Lighthouse
Narrows Beach - Queenscliff
Santa Casa Beach - Queenscliff
Queenscliff - Township


High On The Cliff Top At Queenscliff
Looking Over the Entrance To The Bay
One of my passions is to snap photos as I explore the different regions of Victoria and lighthouses make for great subjects.
I have taken some photos of the Point Lonsdale Lighthouse and using several of my favorite photo editors, I have managed to create some interesting and unique posters.
For all those who love to collect Lighthouse Posters here are a couple that are in the series of same.
Just click onto the link for more information and check out the rest of the posters while you are in my Store.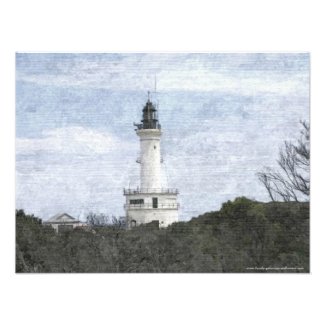 Melbourne - Point Lonsdale Lighthouse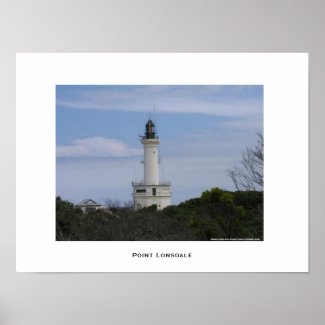 Lighthouse - Point Lonsdale - Victoria
  Click Below For More Information On These And Other Lighthouse Posters In The Store   


From the tip of the Port Phillip Bay Westcoast beaches at Point Lonsdale, why not extend your touring.
The Great Ocean Road offers some truly amazing adventures for you and your family.
Between Lonsdale and Corio Bays
Beautiful stretches of peaceful, safe and calm waters. Swimming is a pleasure. Explore the coastline and just indulge your senses. Along this section of the coastline you can find these unique areas:
The Bluff Beach - St Leonards
St Leonards Beach
Indented Head Beach
Portarlington
The Dell - Clifton Springs


Scuba Diving At Indented Head
Indented Head is excellent for scuba diving.
The wrecks of the Ozone and Dominion are located between Portarlington and St Leonards and can be seen from the shore.
The Ozone is an old steamer and the paddle wheels can still be seen sticking out of the water about 25 meters out.


Jellyfish And Scuba Diver Off Indented Head
These Port Phillip Bay Westcoast beaches are perfect to enjoy beachcombing, swimming at the safe patrolled beaches, picnic at one of the beachside parklands where there are free BBQ facilities or go fly a kite.


Kite Flier At Indented Head
Portarlington is a historic coastal township located on the Bellarine Peninsula, 27 km from the city of Geelong.
Summertime On The Portarlington Beach
Corio Bay is one of numerous bays in the southwest corner of Port Phillip Bay and is the bay on which the City of Geelong is settled.


Bollards On Geelong Foreshore
---
Wander long the colourful and totally fascinating 'Waterfront Bollard Trail' in Geelong, Victoria - Australia.
It is comprised of 48 sites and 103 carved bollards extending along the shore of Corio Bay from Limeburners Point north to Rippleside Park. The bollards have been carved using reclaimed timber pier pylons and are the work of Melbourne born artist Jan Mitchell.
Using 'PicMonkey' I have turned my photo of these bollards into a something unique. This is one in the series of beach Themed posters.


This area has plenty of
beautiful stretches of soft
sandy shoreline to play at
safe swimming waters
great playground parks to Picnic at
some amazing and unique

Artwork

to discover
In this section of Port Phillip Bay you will find these regions:
Point Henry Beaches -Moolap
Eastern Beach -Geelong
Rippleside Beach
St Helens Beach
Limeburners Bay
Avalon Beach
Between Corio and Altona Bays
This coastline is pretty much undeveloped and is used by the Military or The Western Treatment Plant
Werribee South
Cambells Cove Beaches
The Port Phillip Bay Westcoast Beach of Altona Bay
Sandy stretches of safe swimming beaches, tall Norfolk Pine trees and plenty of picnic parklands to choose from, makes this area a great fun place for the family to enjoy and play.

Altona Beach
Seaholm Beach
Williamstown
Shelly Beach
Yarra River


Kite Surfers Altona Beach
The Port Phillip Bay Westcoast will give you hours of memorable family moments.
Make sure that you take your camera to record all those great memories and please check out the Beach Safety Tips to ensure that your day will be all you want.


More Top Beaches In And Around Melbourne


Return here for more information on Melbourne's Top Beaches
Please note that some links on this page are to companies that I have an affiliation with. By that I mean that if you purchase a product through them I receive a very small commission. This way of earning income is termed Monetization and it is a way for me to keep my site out here for you to enjoy. I will only affiliate with companies that I feel offer value for money and excellent back up service. These are Companies that I personally have used to purchase products for myself, my family and my friends. To learn more please refer to my Disclaimer page
Come Check Out Family Getaways On Pinterest 
Click 'Follow on Pinterest'


Love Travelling?
Secure your Accommodation using the Search Box below


Stay right in the heart of Melbourne. Close to shopping, transport, Melbourne's attractions. 
Experience Melbourne's friendly coffee culture, the art precinct and of course the exciting live theatre shows.
Check Availability, Rates and Best Deals going.
Just use the Search box here, fill in your dates and see where's the best place for you to stay.
Use this to check the UV in your area, click on the down arrow for location closest to you

And Don't Forget To Be Sun Smart
You cannot feel or see UV (Ultraviolet radiation). We can see the sun's light and we can feel the sun's warmth (the infrared radiation). Our senses don't pick up on UV radiation and this is why it is so damaging.
Right across Australia this UV radiation varies, it being determined by the time of day, time of year, the weather including cloud cover, how close to the equator the position is and other considerable scientific factors.