The Royal Botanic Gardens

   The Australian Gardens In Cranbourne  
You are here: Home | Parks and Gardens | Royal Botanic Gardens Cranbourne
The Botanic Gardens in Cranbourne are pleased to announce that as of 7 July 2011, entry to the Australian Garden is now FREE for all visitors.
The permanent removal of entry fees to the Australian Garden has been made possible through increased annual funding from the Victorian Government and will allow more people than ever to experience the sights and sounds of the Australian Garden.


Viewing Australia's indigenous flora at the Royal Botanic Gardens Cranbourne is an experience that the whole family can enjoy.

Valuable, entertaining and educational and a great, different family getaway.
The Australian Garden Cranbourne
Compliments of Steve Curle
At the Gardens in Cranbourne you can learn what native plants grow best and where to grow them.

How to sustain their growth and how to preserve our most precious resource water.


Rock Pools At The Botanic Gardens Cranbourne
Compliments of Steve Curle
Where Are The Botanic Gardens In Cranbourne?

1000 Ballarto Road
Cranbourne Victoria 3977
(03)5990 2200
The Botanic Gardens Cranbourne are open from
9:00am to 5:00pm everyday except Christmas day.
The drive from Melbourne City should take around 45 minutes along the South Gippsland Hwy.



View Botanic Gardens in Cranbourne in a larger map
Visiting the Gardens can be a full days experience with:
wonderful nature walks
enjoying picnics in secluded spots
use of free BBQ facilities
surrounded by a wonderland of unique Australian flora and Australian wildlife


Bush Walks - The Botanic Gardens Cranbourne
Compliments of Steve Curle
Or you can take a short stroll through the awesome display of Australia's native plants in the more formal planted gardens.


Peaches And Cream Grevillia Botanic Gardens
When most people think of the word "Botanic" or "Botanical" they probably conger up pictures of sweeping, well manicured lawns and tranquil lake settings.
The Royal Botanic Gardens at Cranbourne are very different.
Pause for a moment and picture this:
Rugged and Rustic Bushland
Harsh red Desert Sands
Dried up River Beds
A magic and majestic Oasis
Billabong Wetlands
Walking tracks through thick natural Eucalypt Bushland


Native Bushland Surround The Botanic Gardens
Compliments of Steve Curle
At the Gardens in Cranbourne there is an amazing, unique and award winning garden exhibit.


The Royal Botanic Gardens Australian Gardens Sections

In this section can be found several different display areas.
  The Red Sand Garden  

This garden features vibrant red sand, circles of saltbush and shapes that typify the central regions of Australia.

Seasonal shows of wildflowers bring a special excitement to this area.


Australian Garden At Botanic Gardens Cranbourne
  The Rock Pool and Escarpment Wall  

This area has been inspired by places like Uluru and Kings Canyon. The plantings are typical of those found in and around these types of waterways.

The Escarpment Wall Sculpture is over 100 meters in length!


Rock Pool And Escarpment Wall
Compliments of Steve Curle
  The Arid Garden  

Here we are in the desert Area with a feeling of vast open spaces, dry creek beds and sparse vegetation.

Discover here at the Royal Botanic Gardens Cranbourne, very unique native plants that have evolved to counter the effects of the Drought and Flooding Rains.


Black Boys (Xanthorrhoea)  And Emu Grass
  The Eucalypt Walk  

In this Garden you will find young, immature examples of....

Ironbark
Boxwood
Peppermint
Stringybark


Flowering Eucalypt Botanic Gardens Cranbourne
I love the Australian Native Birds that fly throughout the trees and bushes in this beautiful garden.
So much so that I have created several beautiful posters of these birds. This is a small selection of what I have for sale in my Australianna Store.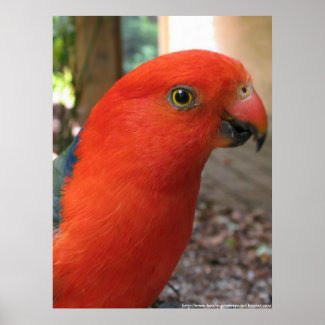 King Parrot - Australian Native Bird Series Poster

You will find these and other Australian native birds throughout these gardens as the flora is perfect for their diet.

The King Parrot is an Australian Native bird found in humid and heavily forested upland regions of the eastern portion of the continent, including eucalyptus wooded areas in and directly adjacent to subtropical and temperate rainforest.
---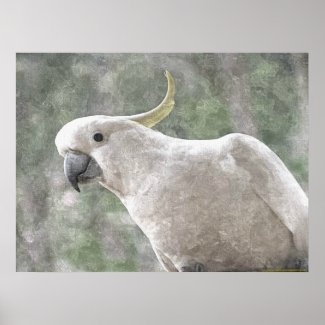 Australia's Sulphur Crested Cockatoo Poster

In Australia sulphur-crested cockatoos can be found throughout the north and east part of the continent. Most times found in built up areas within the cities and surrounding suburban parklands.
Their call is very loud and when flying in flocks their noise can sometimes be deafening!  
  Feel free To Check Out More In The Australianna Poster Range Below.  


The Cranbourne Gardens Exhibition Gardens

  Water Conservation Garden  

This area shows how to group plants with similar water needs and choose plants which require minimum watering in a garden.


Water Conservation Garden Botanic Garden Cranbourne
http://en.wikipedia.org/wiki/File:WaterSavingGarden,RBG-CranbourneVIC.jpg
This file is licensed under the Creative Commons Attribution-Share Alike 3.0 Unported license.
  The Children's Backyard Garden  

This Garden shows the use of natural plant materials that have been recycled into a children's play area--an alternative to Plastic.
There is also:
  The Garden of the Future  

This garden features various alternate ways of gardening, such as special plant choices and novel mulches.
  The Home Garden  

A Section that shows a number of gardens featuring native plants for some common types of homes found in Australia.

Drop into the modern Visitor's Center for lots of informative literature, the service desk staff are very helpful and ever so friendly.
For that unique gift with a real authentic Australian theme, visit the Gift Shop at the Botanic Gardens.
It is crammed full of some beautiful crafts and lots of souvenirs.
Then, when you feel like a break, enjoy a cuppa or a glass of local vintage wine and a bite to eat at the Licensed Cafe overlooking the Australian Garden.


Cafe/Restaurant At the Cranbourne Botanic Gardens
Below the Visitor's Center in the Undercroft where you can experience the glorious and breathtaking beauty of The Australian Orchid Collection.
The Royal Botanic Gardens Cranbourne are open from 9:00am to 5:00pm everyday except Christmas day.
The bushland area is free to the Public and there is a small fee to visit the Australian Garden.
There is FREE ENTRY for children under 16.
For more detail on the actual areas within the Gardens click onto the link below.
This is also recommended as there are often Special times to visit the gardens.
Check out the School Holiday Programs.


For a full day's experience at the Royal Botanic Gardens Cranbourne you can begin by entering the main entrance and turn left down Stringybark drive
Have yourself a picnic at the Stringybark Picnic Spot, then walk through the Native Forest, past the wetlands and swamp areas.
Make your way to the Visitor's Center and then explore The Australian Garden(small charge applicable).
Head back to your car through more bushland and if you are lucky you may come across some of Australia's unique wildlife.


Australian Echidna
For a shorter experience drive directly to the car park at the Royal Botanic Gardens and park under the unique Paperbark trees.
Watch as you drive through this area as the Australian wildlife roam freely everywhere.
Stroll up to the Visitor's Center and from there really start to have some great family fun.


Road Signage At The Botanic Gardens Cranbourne
My Top 3 Choices Of Parks And Gardens In And Around Melbourne

Return here for more Parks and Gardens Experiences


Please note that some links on this page are to companies that I have an affiliation with. By that I mean that if you purchase a product through them I receive a very small commission. This way of earning income is termed Monetization and it is a way for me to keep my site out here for you to enjoy. I will only affiliate with companies that I feel offer value for money and excellent back up service. These are Companies that I personally have used to purchase products for myself, my family and my friends. To learn more please refer to my Disclaimer page