The Melbourne Zoo now has the most amazing exhibit, The Wild Sea displaying Victoria's marine wildlife.
This area showcases the typical Victorian coast environmentand the animals that inhabit the ocean. An interactive beach with sand dunes and a pier, watch the penguins as the play and enjoy the seals frolicking.
Learn about conservation and protection. This is an amazing place for all the fmily to enjoy
Introduce yourself to this cute little creature here at the Zoo and then perhaps extend your friendship and explore the other venues where you can get up close and personal with this little penguin.
The display has large floor to ceiling viewing windows you are able to watch the swimming skills of seals and these cute penguins.
Delight in the penguin's agile diving and aquatic antics.
This may be a flightless bird but it wins the gold medal for swimming!
The Melbourne Zoo is open between 9:00am and 5:00pm every day of the year.
Access is easy by public transport or you can drive and park near by.
For more information check out How to get to the Zoo
Melbourne Hop on Hop off Tour & Melbourne Zoo
Come visit the Orangutans
Mother and baby orangutans
See the best of Melbourne city's many highlights at your leisure plus get up close to hundreds of different animals at Melbourne Zoo with this combo pass! Save both time and money with a combined pass that gives you 24 hours' unlimited access to a city sightseeing bus that covers 23 popular stops around Melbourne and its suburbs on a double decker bus, as well as entry to one of Victoria's top wildlife attractions.
Take in Melbourne's iconic laneways, cafes, restaurants, and plenty of other essentials, pay a visit to beachside St. Kilda and much more.
Follow it up with entry to Melbourne Zoo where you can have firsthand encounters with all corners of the animal kingdom - from Sumatran Tigers to Gorillas in a special Rainforest section to native Aussie animal favourites such as koalas, kangaroos and more nestled amongst authentic Australian bush.
With over 300 species in total, it's a comprehensive wildlife attraction right in the heart of Melbourne with plenty to see and enjoy for adults and kids alike. Sightseeing and wildlife fun combine to make this a great value combo pass in Melbourne city - so book yours online today!
Click through on the Buy Now button for more information on this package
Book A Phillip Island Little Blue Penguin Parade Tour Now
See these little creatures in their Natural Environment. It really is an amazing sight to see these little blue penguins waddling up the sandy dunes. You can follow their journey right up to their burrows, sometimes they are a few inches away from you...amazing!
   Click Onto The Image Below   

Please note that some links on this page are to companies that I have an affiliation with. By that I mean that if you purchase a product through them I receive a very small commission. This way of earning income is termed Monetization and it is a way for me to keep my site out here for you to enjoy. I will only affiliate with companies that I feel offer value for money and excellent back up service. These are Companies that I personally have used to purchase products for myself, my family and my friends. To learn more please refer to my Disclaimer page
LOVE TO TRAVEL?


Wotif

... It's Aussie For Travel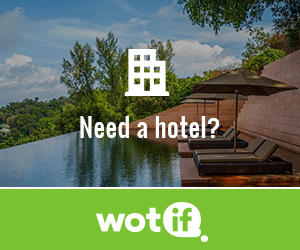 For nearly 20 years, Wotif has been helping Australians AND Australian visitors travel, stay, and play in Australia and beyond.
Wotif offers even more than top hotel deals. In addition to giving travellers the ability to book millions of stays all over the world, Wotif gives Aussie travellers access to thousands of flights (which can be combined with hotels in the same destination to create custom packages), simple car hire options, exciting activities, and travel insurance in Australia and beyond. 

Your One Stop Shop - 

Everything TRAVEL, all in one place
Discover, book and manage your next trip with Wotif, your anywhere, anytime travel mate

Please note that some links on this page are to companies that I have an affiliation with. By that I mean that if you purchase a product through them I receive a very small commission. This way of earning income is termed Monetization and it is a way for me to keep my site out here for you to enjoy. I will only affiliate with companies that I feel offer value for money and excellent back up service. These are Companies that I personally have used to purchase products for myself, my family and my friends.
To learn more please refer to the Disclaimer page