Do you love Markets Melbourne has such a brilliant variety to choose from, both on weekdays and weekends'
Local farmers, growers, artists and craftspeople produce and sell their goods at stalls where you are sure to find what you are looking for or perhaps something even better!
The Make it - Grow it - Bake it markets are so much fun to explore. There are some incredible crafts people out there producing amazing works of art.
The produce grown and sold is always fresh and ever so tasty. The tomatoes smell and taste like tomatoes and that freshly baked bread, delicious!
The Trash and Treasure markets Melbourne shoppers love are scattered throughout the suburbs and the countryside. These offer lucky finds for those with a keen eye.
All markets Melbourne offers, are fun filled places where the whole family are bound to enjoy their time spent exploring, tasting and spending their dollars.
Melbourne Markets are held on some weekdays and Saturdays and Sundays.
If you are visiting for a few days, there is bound to be a market open somewhere within close proximity. 
The information has been divided up into sections for your convenience.
Just click onto whatever you want to explore. At the end of each section there is a Back to the top button so that you are able to check out other types of markets.
How about sharing your thoughts here with us all. Just follow the prompts on the form below, if you have some photos that you could share that would be great also!

Once your submission has been received, your review will be added to the website, so that all my readers may share why you love this market so much.

LOVE TO TRAVEL?


Wotif

... It's Aussie For Travel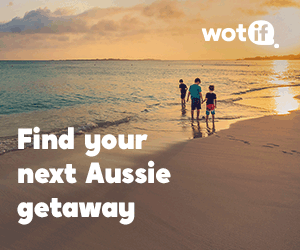 For nearly 20 years, Wotif has been helping Australians AND Australian visitors travel, stay, and play in Australia and beyond.
Wotif offers even more than top hotel deals. In addition to giving travellers the ability to book millions of stays all over the world, Wotif gives Aussie travellers access to thousands of flights (which can be combined with hotels in the same destination to create custom packages), simple car hire options, exciting activities, and travel insurance in Australia and beyond. 

Your One Stop Shop - 

Everything TRAVEL, all in one place
Discover, book and manage your next trip with Wotif, your anywhere, anytime travel mate

Please note that some links on this page are to companies that I have an affiliation with. By that I mean that if you purchase a product through them I receive a very small commission. This way of earning income is termed Monetization and it is a way for me to keep my site out here for you to enjoy. I will only affiliate with companies that I feel offer value for money and excellent back up service. These are Companies that I personally have used to purchase products for myself, my family and my friends.
To learn more please refer to the Disclaimer page