Happy Christmas melbourne
Enjoy a happy Christmas Melbourne style - you will love it!
With the colourful street decorations Melbourne displays, the Christmas lights Melbourne shops and laneways delight in showing off and Santa's little helpers on every street corner, Melbourne really is a fun place to explore throughout the Christmas festive season.
The 'big smoke' has to be a truly unique and exciting place to explore with or without the children and every year it seems to get better and better.
Most of the displays and events held throughout the festive season are FREE, with great live entertainment, music, art and plenty of fun-filled activities to enjoy.
There is so much to see and do in and around the Christmas Melbourne CBD and so many different experiences to enjoy over this festive time.
Don't miss the Christmas Melbourne Spectacular Show put on at the Crown Casino, held each year in the Atrium in the Crown Towers. View the huge Christmas tree and a spectacular lighting and musical display. Plus have your photo taken with Santa.
Seems he is everywhere in Melbourne at the same time!
Click through to any section on this page that you would like more information on ...
Christmas Projections Melbourne 2013
Myer Santa Parade
Let's start the Christmas Melbourne festivities off with the traditional Myer Christmas Parade but remember to get there early to secure a great vantage position. The public line Spring Street all the way down to the Bourke Street Mall and it is here where the beautifully decorated floats parade on by. 

Myer Xmas Parade 2007 Fairies
The floats herald the arrival of good old Santa Claus to spend his days discussing with the kiddies as to what it is they would like for Christmas. The parade is a free event put on by the Myer's department store - basically signalling that Christmas shopping in Melbourne has begun!
Make sure to book your personal time to see Santa in Santaland. That way you won't have to stand in the long queue.

Santa Arrives Myer Christmas Parade 2007
The Myer Department Store also provides the public with an amazing window display with each year celebrating a different theme. The windows are open to viewing from early November through to early January the following year.
In previous years the windows have brought to life Christmas Melbourne stories including ...
The Twelve Days of Christmas, 
How the Grinch Stole Christmas, 
A Christmas Carol and How Santa Really Works, 
Fairy Tales including Peter Pan, Sleeping Beauty, Snow White and the Seven Dwarfs.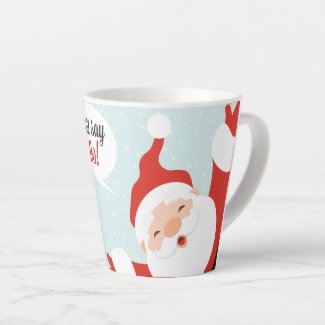 Santa says "HO" - Latte Mug
by MelbourneMemories4U
Santa says "HO" - Latte Mug
Sit down with Santa this Christmas with your favorite beverage in this unique mug. Great little addition to your drinkware in the home or even in the office.
The uniquely designed mug would also make for an excellent gift for that someone special. This quality mug is just one of my fun designs, created with you in mind. Just a little bit of fun in your day. Order yours now or gift it to someone you love.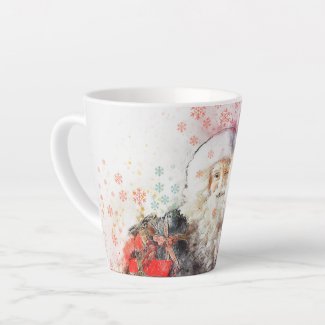 Santa Watercolor Christmas Latte Mug
by MelbourneMemories4U
Santa Watercolor Christmas Latte Mug
Celebrate Christmas and enjoy your favorite beverage in this uniquely designed quality latte mug. The strong ceramic mug features a group of beautiful, watercolor Christmas Santa painted in subdued Christmas watercolors.
A great gift to give away or keep for yourself. Fill it with some chocolates and wrap in cellophane for a beautiful thank you gift to someone special. Order one or several of these for Christmas guests on that special day.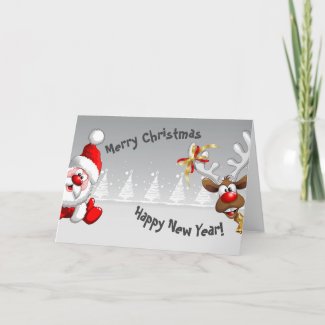 Merry Christmas - Happy New Year - Folded Greeting Card
by MelbourneMemories4U
Merry Christmas Folded Greeting Card
Santa and Rudolph pop in to say Merry Christmas and a Happy New Year.
The design is printed on quality card stock paper. Inside is blank so that you can write your own special message to family, loved ones, friends, go workers, teachers, staff or for anyone you want to send that 'special' message to. Comes with its own envelope. Order 1 or more today.

Black Cat Xmas Tree Folded Greeting Card
by MelbourneMemories4U
The 2016 Melbourne Christmas Myer Windows Display
That year the Christmas Melbourne windows were based on the new children's book 'One Christmas Eve' by author Corinne Fenton and illustrator Marjorie Crosby-Fair all.
Bella visits her Grandparents, who live in St Kilda, on Christmas Eve and from there the adventures begin. 
The 2016 theme featured 3D adaptions of Melbourne's well known and recognized attractions such as Luna Park, The Palais Theatre and the Sidney Myer Music Bowl (Host to many Carols by Candelight Christmas celebrations)

Christmas Melbourne City Square Decorations

The city itself is decorated throughout the streets and the laneways with enormous bells, tinsel, stars and baubles. The Melbourne City Square.
City Square is usually decorated with a magical forest where by day you can discover nutcracker soldiers, interactive candy canes and get a free photo with Santa. You can even try on some festive decorations for a free, personalised photo and Christmas card!
There is music and carols and story telling for the kids. The centre is close to shops for you to discover that 'just right' gift for that special person.

Melbourne City Square at Christmas
And just when you thought it was time to head on home because you have seen it all.  There's more!

Christmas Projections In The CBD

Christmas Melbourne Projections on the Melbourne Town Hall compliments of https://flic.kr/p/B7MUs9
The Christmas Melbourne Projection Show is an exciting music and lighting show where images are projected onto some of Melbourne's iconic buildings. The show starts late November and goes all the way up to Christmas day. The display is timed to start at dusk and finishes around 11:00pm
The Melbourne Town Hall and Federation Square come to life with colourful animated image projections. Watch this video to get a feel for what sort of show you are in for!

Time To Christmas Shop Melbourne Style
Christmas Melbourne shopping in the CBD is quite an experience. The larger department stores really put on an amazing Christmas display with decorations, music carols and massive displays throughout their stores. Markets provide excellent venues to shop for that special Christmas gift and Melbourne has plenty of them, both in the city CBD and in the outer suburbs. 
Here are a few favourite selections for you to enjoy a wonderful Christmas Shopping Melbourne experience ...
Melbourne Central is open 7 days a week and trades till 9:00pm most nights leading up to Christmas
Myers Melbourne Store is a magical place to take the kiddies. Meet Santa and his helpers and really get into the spirit that is Christmas - jump the queues and book a time to see Santa, just click the store link
The David Jones Store has to be on your list of to visit for Christmas with Santa popping up to surprise you as you wander through the store. Mix Christmas shopping with fun for the kids at David Jones' Magic Cave - jump the queues and book a time to see Santa, just click the store link.
The Royal Archade provides a feast of colour and spectacle with huge Christmas decorations, stores with festive lights and wonderful bargains and an air of festive anticipation. Wander through to find that perfect gift, sit, rest and relax at one of the cafes and watch the shoppers wander on by.
The Block Archade has to be seen at Christmas. Shops bulging with Christmas gifts and suggestions, spectacular decorations and a feeling of intense Christmas Spirit!
The South Melbourne Market
Christmas Shopping Melbourne Style
Christmas Melbourne Carols By Candlelight

This has been a tradition now in Melbourne, Australia, for over 78 years. A night filled with family entertainment combining traditional Christmas Carols and some of Australia's incredibly good singers, dancers and entertainers. Hosted by Vision Australia, this has to be the best way to see herald the arrival of Christmas.
All of the funds raised by Vision Australia's Carols by Candlelight go directly to provide services to children who are blind or have low vision and their families.

You will need to book your tickets as it is no longer a free event and it is truly an extremely popular Melbourne yearly event, one to enjoy at least once in your lifetime!

Carols by Candlelight at the Sidney Myer Music Bowl compliments of https://flic.kr/p/8qrx2V
Carols by Candlelight 2019
Christmas Lights Melbourne CBD And Outer Suburbs

Over and above the amazing Christmas Melbourne Projections in the heart of Melbourne, there are more Christmas Lights Melbourne outer suburbs display for your enjoyment. Wander along suburban streets and enjoy the displays that have taken the home owners hours and hours to put together.
Seems that each year these home decorations get bigger and bigger and I'm sure this year is not going to be any different.
Some suburbs actually shuttle visitors to the street lights as they have become so popular. Just check the suburbs you want to visit for more information.

Christmas Lights Displayed In Suburban Mulgrave
Traditional suburbs that have amazing lighting shows are, just to mention a few out there ...
Ivanhoe - Walk down the famous Boulevard to see the lights, displays and performances.
Rowville
Narrewarren
Frankston North
Mornington
Doncaster
Point Cook
Pakenham
For a map of where to find the best Christmas lights just click this Christmas Lights Melbourne link here.

Christmas Tree Farms

Christmas Tree Farms in Victoria
There is nothing like the smell of a real Christmas tree and it has become quite a big business growing a traditional Christmas fir tree for the festive season.
Christmas tree farms have sprung up throughout Victoria and some of these have been in operation for years. One such example is the Melbourne Christmas Tree Farm (formally Melton Christmas Tree Farm) has been trading Christmas trees since 1987, when the first crop was ready to be harvested. The farm is open from 8am – 8pm 7 days a week
Some suggestions for Christmas Tree Farms in the suburban areas in and around Melbourne ...
Some Suggested Personal Christmas Presents For You

I have designed these gifts with the help of Zazzle. Check out these suggestions and other gift lines in my Zazzle Store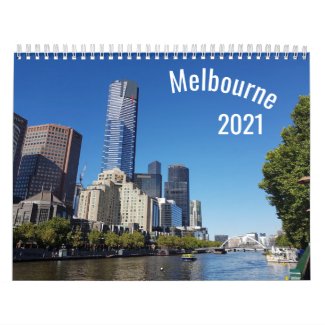 2021 Melbourne Yearly Calendar
by MelbourneMemories4U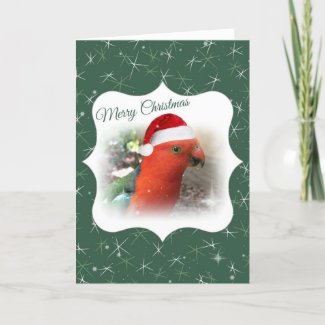 Australian Christmas Card - Native Bird - Rosella
by MelbourneMemories4U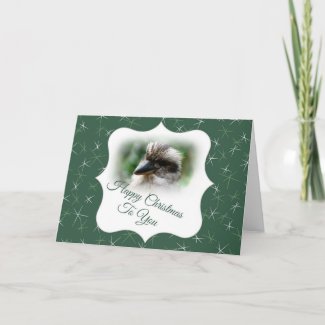 Happy Christmas To You Holiday Card
by MelbourneMemories4U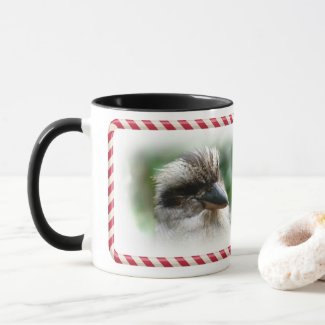 Happy Christmas Mug
by MelbourneMemories4U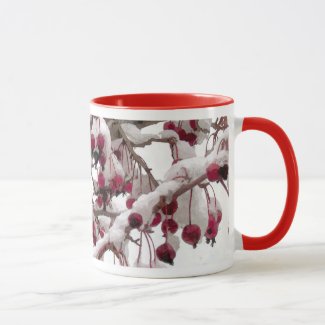 Have A Very Cherry Christmas Mug
by MelbourneMemories4U
Now Here's A Fun Way To Preserve Melbourne's Street Art
Excellent Gift Idea!

Enjoying Christmas Melbourne style has to be one of the most fun things to do in the city.
Create a family tradition to pass done through the years. I love the excitement of Christmas, the hustle and bustle of the shoppers, the bright lights, the entertainment and of course getting my photo taken each year with the jolly old man himself.

Throughout the website I refer my visitors to a selection of professional Travel Companies who offer an online booking facility.
Booking.com is one such company that I am sure will provide all your travel accommodation requirements.
Just lick onto the banner link below for more detailed information and Hotel reviews.
Please note that some links on this page are to companies that I have an affiliation with. By that I mean that if you purchase a product through them I receive a very small commission. This way of earning income is termed Monetization and it is a way for me to keep my site out here for you to enjoy. I will only affiliate with companies that I feel offer value for money and excellent back up service. These are Companies that I personally have used to purchase products for myself, my family and my friends. To learn more go to Disclaimer page
Pin Christmas Melbourne To Your Pinterest Board
Whilst in Melbourne book an amazing 'Touring Experience'
Just Click the Image below and choose what to do
Please note that some links on this page are to companies that I have an affiliation with. By that I mean that if you purchase a product through them I receive a very small commission. This way of earning income is termed Monetization and it is a way for me to keep my site out here for you to enjoy. I will only affiliate with companies that I feel offer value for money and excellent back up service. These are Companies that I personally have used to purchase products for myself, my family and my friends. To learn more please refer to my Disclaimer page
What's your Hobby? Ever considered turning it into a website?
This is the 'BEST TIME' ever to do so!
Just click the image here and the Magic will happen!