Coal Creek Country Farmer Market
2nd Saturday of the Month
Korumburra

This was the first actual farmer market that I have ever been to and I have to say I have fallen in love.
What an amazing concept, a market dedicated to the sale of specifically homemade produce.
Coal Creek Farmers Market has proven to be an excellent market for my 'baptism' into what now has to be a fun way to explore Melbourne's market scene.
The bonus is that I get to stock my pantry with the most delicious array of homemade pickles, jams, sauces, herbs and condiments.
I get to chat with the actual producers, what an incredible experience as they are so passionate about their products.
You can't get that experience in a supermarket.
This Farmer market is dog friendly, please make sure that your dog is on a suitable lead.

The types of fresh produce sold at a farmer market for example are...
Fruit and Vegetables

Herbs and Spices
Processed Protein Products such as Beef, Lamb, Pork, Poultry, Goat, Fish and Venison etc

Dairy products such as Cheese, Milk, Butter, Ice Cream etc
Eggs

Jams, jellies, honey, sweets
Sauces
Cakes and Pastries
Breads
Wine
Beer
Live Stock
Seeds, Flowers and Plants
Coal Creek Farmers Market - Korumburra
When Is The Coal Creek Farmers Market On?

The market is held on the 2nd Saturday of every month between the hours of 8:00am and 12:30pm.
Make sure that you leave plenty of time to get there as if you are anything like me you will want to spend time at every stall asking questions.
There is adequate parking but if you get there early enough you can secure a park close enough to the market to drop off purchases and head on back for more shopping.

Where Is The Coal Creek Farmer Market?

Held in the carpark of the Coal Creek Heritage Village just outside of the township of Korumburra.
Head on south a short way along the South Gippsland Highway, driving past the Korumburra town shops.
The market is held alongside Silverstone Road. If you have passed the Coal Creek Heritage Village then you have gone too far.
There is plenty of parking along Silkstone road or up the side road. Just note the parking signs.
Coal Creek Farmers Market Parking
This Is A Dog Friendly Market At Coal Creek Farmers Market
I tried my first taste of venison in the form of a delicious mouthful of sausage. So light and full of flavour. The Venison Pate was delicious also.
Fresh Quality Venison Processed Products Deer Rise
I had never heard of Garlic Jam before until today and Darren and Glenice were only too pleased to educate me on all the amazing products that can be made from the humble garlic.
Of course I had to taste a sample, and the great thing about these Farmers Markets is, the fact that you get to taste the produce before you invest your dollars ... that idea I really like.
Well, I was impressed so much that I opened my purse and bought a jar of Roasted Garlic and Caramelized Onion Jam to enjoy with some crackers and cheese and a glass of wine.
Now the education had really began as I dared myself to actually eat a clove of Pickled Garlic ... Wow! I was sold after hearing the benefit of eating a clove every day.
Did my breath smell of garlic? No, phew - I really was pleasantly surprised.

Fresh Organic Garlic Products - The Strawbale Farm
The previous week I had come across an article in the Gippsland Magazine, Spring Issue 20, on Emma Brown's Glorious Googies.
Emma's chickens and roosters are allowed to FREE RANGE her paddocks live in style in converted caravans that she moves around her farm. What a fantastic idea. I had read that Emma was at the Coal Creek Farmers Market and I was looking forward to caching up with her. This time it was Mum and dad doing the selling and promoting and what a proud pair they are I can tell you.
Had to buy myself a dozen of the best and I can speak from personal experience, they are totally delicious!

Free Range Eggs - Glorious Googies
It's the stories at a Farmer Market that fascinate me - like the story of 'Wils Seeds'
This little guy actually decided at the ripe old age of 5, to set himself up in business. He wanted to sell Organic Vegetable Seeds to the public at the market.
Several years later I found Wil proudly sitting at his little market stall doing just that. he informed me that he had already bought himself a Laptop from the 'Profits' he had made and was now in the process of saving up to buy an Ipad.
Wow, not only was this young man learning about running a business he was also gaining valuable experince in marketing, selling, promoting, budgeting and thoroughly enjoying himself in the process.
I love growing tomatoes and Wil was able to direct me to his Organic Tomato variety 'Grosse Lisse'. I'm really looking forward to harvesting my first crop.

Organic Vegetable Seeds - Wills Seeds https://www.facebook.com/Wilsseeds
The good old trusted market trolley ended up filled with delicious produce.
Had read that Jindi Farm would be at the market and I was looking forward to chatting with Leslie about her Australian Bush Food products. Looking forward to cooking up a storm using the seasonings I bought.

Australian Bush Foods and
Wine tasting! Oh, dear and I have to drive ...

I had no idea there was wine at a Farmer Market. How great to sip the actual wine presented by a local producer and get to chat about the differences between the blends.
Helen from Koongunga Wines was able to explain  why the South Gippsland region produces some of the very best Australian wines was fascinating.

Andrew from Lucinda Estate reassured me that their Winery was open to the public and very 'kid friendly' so if you get the opportunity when you are in the area, give them a call and arrange a tour.

Kopinot Wine - Koongunya Wines Helen and Geoff Davis
It was near closing time when I met up with Phyll from Saffron Willis and the discussion about the pros and cons of using Saffron was wonderful.
The jar that Phyll is holding, she informed us, was worth over $3000, a fact that my granddaughter found fascinating. A whole year's harvest, wow!

Organically Grown Saffron - Saffron Willis Phyll and Tom Tierney
At some farmers markets you can purchase livestock and little chickens are always such a draw card.
With the promise of fresh home grown eggs and if you have the chicken coop set up, then Coal Creek Farmer Market is the place to pick up some robust little creatures.

Cold Creek Farmers Market Livestock
Top 5 Farmer Market Tips For When You Visit

 Arrive early to get the best parking position and to be able to meet all the stall holders.

 Carry a market bag to carry home all your purchases as most Farmer Markets are eco friendly markets and the use of plastic bags is not encouraged . I use a market trolly with wheels and I find it is invaluable.
 If you intend on purchasing perishable goods then take a cooler bag with you to keep the products fresh.
 Carry loose change and small notes so as to make it easier for the Stall Holders as it is sometimes awkward to give change for large notes.
 Most Farmers markets will have a FREE Community Stall that is raising funds for some Community project. it's always great to chat with the stall holders to find out what they are raising money for and perhaps purchase an item or two.
It was such a great experience and a wonderful introduction to what a ' True Blue Farmers Market ' is really all about. 

I had arrived far too late and missed meeting probably 1/2 the stall holders that were set up. Coal Creek Farmer Market has to be visited 1 more time to really do it justice.
I'm looking forward to visiting another one of the many great Produce Farmers Markets that are in the South Gippsland area as well as others in and around Melbourne itself.

Be sure that you don't miss my Farmer Markets write-up by subscribing to my Newsletter
Market Shopping With Daisy The Cow

Rock on up to your next market wearing Daisy the Cow.
Here is a selection of merchandise that I have designed to have you looking your best as you wander through the market aisles. There is also the option to personalize the items by adding your own text, changing the colour or choosing a totally different design.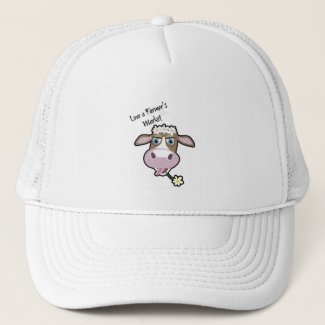 Daisy, The Cow, Market Cap
by MelbourneMemories4U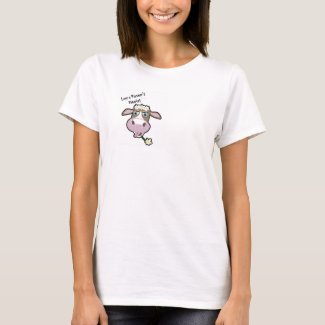 Daisy, The Cow, T-Shirt
by MelbourneMemories4U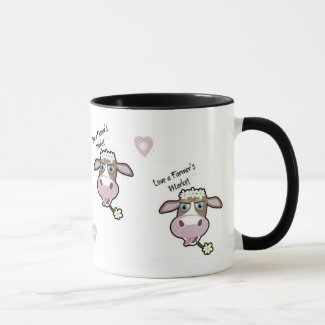 Daisy, The Cow, Market Mug
by MelbourneMemories4U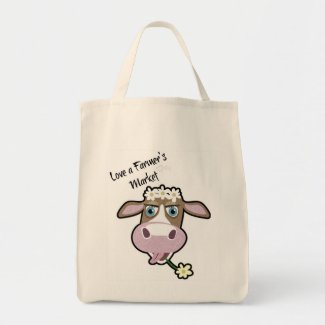 Daisy, The Cow, Market Shopping Tote
by MelbourneMemories4U
Visit the Market Section of my Zazzle Store and check out these and other items that I have created specifically for the markets. Choose what you like and don't forget that you can modify the items to your hearts content.

Fun Market Touring
Queen Victoria Market Foodie Tour
Tour the Queen Victoria Market and its diverse food stalls
If you like the Farmer Market experience, then you will love this tour offered by my Travel Affiliate Partner, Experience Oz.
As the largest open-air market found in the Southern Hemisphere, the Queen Victoria Market is the heart of Melbourne and is the one-stop destination for food, shops, culture and heritage. Whether you're visiting Melbourne or native to the city, the Queen Victoria Market Ultimate Foodie Tour is an amazing package to dive into the many tastes, flavors and vendors of the esteemed marketplace.
You will discover amazing stories about the Market's history, learn secret shopping tips and get to know some of the most beloved traders who have built the Queen Victoria Market into the ultimate destination for foodies.
Let's Stay Connected
Sep 26, 22 10:50 PM

Greater then reality of the possibilities to be in middle of the sky and far from ground. Amazing!
Stay up to date with all that's new by subscribing to the Melbourne Getaways Newsletter.
Just fill in your email address and each month receive all the latest gossip.

The newsletter will keep you informed regularly, along with travel tips and suggestions, special announcements, deals and so much more.

Whilst in Melbourne book an amazing 'Touring Experience'
Just Click the Image below and choose what to do
Please note that some links on this page are to companies that I have an affiliation with. By that I mean that if you purchase a product through them I receive a very small commission. This way of earning income is termed Monetization and it is a way for me to keep my site out here for you to enjoy. I will only affiliate with companies that I feel offer value for money and excellent back up service. These are Companies that I personally have used to purchase products for myself, my family and my friends. To learn more please refer to my Disclaimer page
What's your Hobby? Ever considered turning it into a website?
This is the 'BEST TIME' ever to do so!
Just click the image here and the Magic will happen!