Spine Chilling Haunted Weekend

A Haunted weekend in Walhalla - Victoria 
Bonus - You could possibly strike it rich up there!
The unique township of Walhalla is settled deep in the heart of the Baw Baw Shire, south eastern Victoria.

I finally got to visit this amazing place in early 2014, with the weather still warm and the summer days still long I was able to explore some of this quaint little authentic gold town.
Arriving a tad late in the day and not realizing that there was so much to see and do, I managed to get a taste of what this old gold mining town has to share leaving the rest till a later time when I can spend a haunted weekend staying in a sample of what Walhalla accommodation has on offer.
I'd heard a little about this hidden town but I had no idea I was about to be transported back in time to an amazing and fascinating era filled with so much mystery, adventure and spin chilling ghost stories. Yes, the place is reported to be haunted and I would have to agree, a haunted weekend here is a must to do.
Even in the daylight the feeling that something or someone is watching you is apparent.
The thought of actually spending a haunted weekend became very appealing as I wandered through the few buildings that remain in the town.
1998 Walhalla became the last mainland town to be connected to a reticulated electricity supply.
Walhalla old house, Victoria - Australia
1998 Walhalla became the last mainland town to be connected
to a reticulated electricity supply
The township is situated 180 kilometres south east of Melbourne deep into the heart of the Great Dividing Range.
In the Baw Baw Shire nestled in the steep Stringers Creek valley, Walhalla can be found spread along Stringers Creek.
The main road follows the creek into and through town and ends up at the northern end's camping ground.
The only way to reach Walhalla is by road. Use the M1 Highway and Moe-Walhalla Rd. Check the map below and click through to plan your road trip.
Walhalla History
Walhalla was once one of Australia's richest towns due to the discovery of Cohen's Reef in 1862. A 3 kilometer vein of gold ran through this wilderness part of the Great Dividing Range.
Originally the town was named Stringers Creek. Over 3,500 residents lived here at this time. Churches, schools, a hospital, sporting clubs and over 50 specialty shops were found scattered throughout the township, a bustling, robust community with all the necessary infrastructure that it required.
Teamsters Deliver Supplies To Walhalla - Circa 1900's
Where Is Walhalla? - Getting There For That Haunted Weekend
In 1910 the railway arrived however it really was too late as most of the mines had been gutted and the deposits of gold had waned badly, so much so that Walhalla became a virtual Ghost Town overnight.

Walhalla Hospital Carnival - Circa 1900's
A Haunted Weekend At Walhalla And Other Fun Things To Do
Where To Eat on your haunted weekend adventure
The Walhalla Lodge Hotel, The Wally Pub, offers delicious counter meals. You can easily find it on the righthand side of the main road right at the entrance to Walhalla.
The shops along the main stretch supply lighter meals or coffee and cake.
There are open BBQ and sheltered picnic areas scattered throughout the township. A great place to stop and perhaps do a little gold panning in Stringers Creek.
The Walhalla Lollie Shoppe is a great place to pick up some novelty old fashioned lollies.
Delicious Counter Meals At The Wally Pub
Where To Stay on your haunted weekend adventure
The luxury Walhalla Star Hotel is a 4 star mountain retreat with a gold-era atmosphere and modern luxury conveniences.
The Star Hotel - Walhalla
There are cute B&B's, self contained cottages and motel style units such as the ...
Walhalla Log Cabin
Wild Cherry Bed and Breakfast
Walhalla Mill House
Stringers Cottage
Brewery creek Cottage
Creek Cottage
Mann's Cottage
Mill House
Lee Manor
Windsor House Bed and Breakfast
Valhalla Guesthouse
Jacombs'Cottage

Contact: T [03] 5165 6250
Bed And Breakfast At Walhalla Victoria
LOVE TO TRAVEL?


Wotif

... It's Aussie For Travel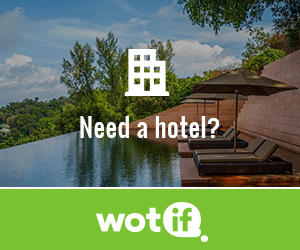 For nearly 20 years, Wotif has been helping Australians AND Australian visitors travel, stay, and play in Australia and beyond.
Wotif offers even more than top hotel deals. In addition to giving travellers the ability to book millions of stays all over the world, Wotif gives Aussie travellers access to thousands of flights (which can be combined with hotels in the same destination to create custom packages), simple car hire options, exciting activities, and travel insurance in Australia and beyond. 

Your One Stop Shop - 

Everything TRAVEL, all in one place
Discover, book and manage your next trip with Wotif, your anywhere, anytime travel mate

Want to experience some Aussie haunting In Walhalla?
You have to stay ONE night at least!
Please note that some links on this page are to companies that I have an affiliation with. By that I mean that if you purchase a product through them I receive a very small commission. This way of earning income is termed Monetization and it is a way for me to keep my site out here for you to enjoy. I will only affiliate with companies that I feel offer value for money and excellent back up service. These are Companies that I personally have used to purchase products for myself, my family and my friends.
To learn more please refer to the Disclaimer page
What To Do in and around Walhalla on your haunted weekend adventure
Full of heritage, this little township is packed full of the most amazing things to do anytime of the year day or night.

Goldfields of Victoria
Enormous gold mines, original miners' huts of the 1850s, heritage gardens, unique wineries, wildlife parks, museums, art galleries and markets all showcase the charm and diversity on offer in the Goldfields region.

A large section of central Victoria including Macedon, Ballarat, Bendigo, Castlemaine, Daylesford and Seymour is covered in this beautifully presented book which is the latest in the Portraits of Victoria series. Sovereign Hill, a goldfield's town in Ballarat, captures the excitement of life in the 1850s, and attracts around 450,000 visitors every year.
Mount Macedon is renowned for its heritage listed gardens. The cooler climate attracted Melbourne's elite during the 1870s.
The discovery of gold near Ballarat in 1851 caused the Victorian gold rush and changed Australia forever. The elaborate, grand buildings of Ballarat and Bendigo are testament to the affluence of the gold boom. Castlemaine and Clunes have retained their original buildings preserving the magic of a previous era and attracting movie producers from around the globe.
The experiences possible in the Macedon Ranges and surrounding areas, with its magnificent gardens, mineral springs, majestic architecture, gold mines and quaint towns, are staggering.
Enjoy this book and feel inspired to explore the uniqueness of these areas

Chimney ruins at Walhalla, Victoria - Australia
Walhalla Vinter Ljusfest

- Every August evening light shows are held in the main street. During this time special events, tours and activities are held. The whole township comes alive celebrating a chosen yearly spectacular.

Walhalla Ghost tours

- You are taken on a guided tour after dark! Carrying old fashioned lanterns, wander through the streets and alleyways. Book yourself in for a haunted weekend and really get to know the LOCALS.
Love Ghost Tours?
You'll love this 'Old Melbourne Ghost Tour'
For an evening filled with chills, storytelling, history and intrigue, this Melbourne ghost tour ticks all the boxes! Journey back to Old Melbourne on this ghost tour - a time when the spices of Chinatown masked the smoke of the opium dens, poor houses supplied bodies in the name of advancing medical science, and the famous opera singer Federici gave his most dramatic performance.
Over the course of 1.5 hours, you'll have a spookily fun experience as your knowledgeable and entertaining paranormal guide takes you on a journey for an in-depth look at some of the atrocities and creepy acts that have been committed in this region of Melbourne.
The tours depart every Friday, Saturday and Sunday at 8:30pm - learn about the history of the region while getting some thrills and chills!
And this 'Pentridge Prison Ghost Tour Coburg'
This who's-who of the Aussie criminal underworld serves as the perfect setting for a Melbourne ghost tour featuring the likes of Ned Kelly, Chopper Reed and Ronald Ryan - Australia's last man to be executed. Available every Sunday night, you'll venture into the home of Australia's longest-serving prisoners for some informative, entertaining and educational thrills and chills in a destination that has 44 bodies buried on-site.
The tour lasts for 2 hours and takes you on an eerie journey through a building that once stood as a stark warning to murderers, rapists and drug dealers throughout Victoria to turn towards the right path - or you may end up here. This ghost tour will take you beyond its ominous blue stone walls to discover the true secrets of what the building's history contains - so book online now, if you dare!
Bushwalks and 4WD

 - There are walking trails taking your through some amazing bushland or the 4WD track to Bruntons Bridge. head on out to the Baw Baw Plateau and the surrounding countryside. Mt Erica, Mt St Gwinear and the Baw Baw Alpine Village are just some of the local area icons.

Goldpanning

 - Stringers Creek provides the perfect opportunity for a little gold panning. There is still gold to be found in the rock pools and sand along the creek's edge. Never know what you might find.

Camping

 - The Chinese gardens and North gardens at the north end of the township provide camping with toilets and fire pits for that real outdoors experience. Rug up well as the evenings get pretty cold in 'dem dare hills.
For all your information needs, the Corner Store and Museum provides everything you might need, maps, brochures and souvenirs. It is open 7 days a week.
For more information visit the official website for Walhalla.
Walhalla Corner Store Walhalla, Victoria - Australia
If there is one place that you must visit and explore it is the Walhalla Post office. 
Opened in 1864 and run by the most incredible post mistress, Miss Doreen Hannan, it is filled with the most amazing and nostalgic postal memorabilia.
This long time resident of Walhalla purchased the business in 1948 and continued to run it until 1963. The residence remaines intact within the building complete with some of Miss Hannan's personal belongings. This gives a window into how frugal and special those days were way back then.
Miss Hannan died in 1988 and is buried in the Wallan cemetery.
The picture on the right below is of telecommunication apparatus (this actually works) that is housed in the old Walhalla Post Office Building.

Early Communication - Walhalla
If it's a haunted weekend experience that you would like to enjoy or just day tour Melbourne into some amazing Victorian countryside, then I highly recommend a visit to Walhalla.
Just a 2 and 1/2 hours drive down the Princess Highway and up into the Baw Baw Ranges, this has to be one of the best things to do in Melbourne for you and your family.

Pin a Walhalla Haunted Weekend to your Pinterest Board
Whilst in Melbourne book an amazing 'Touring Experience'
Just Click the Image below and choose what to do
Please note that some links on this page are to companies that I have an affiliation with. By that I mean that if you purchase a product through them I receive a very small commission. This way of earning income is termed Monetization and it is a way for me to keep my site out here for you to enjoy. I will only affiliate with companies that I feel offer value for money and excellent back up service. These are Companies that I personally have used to purchase products for myself, my family and my friends. To learn more please refer to my Disclaimer page
What's your Hobby? Ever considered turning it into a website?
This is the 'BEST TIME' ever to do so!
Just click the image here and the Magic will happen!