Laverton Market

The Best  Saturday and Sunday Flea Market
Vist the Laverton Market for New and Used Goods
You will find the biggest and the best new and secondhand market at Laverton, situated 38 minutes south east of Melbourne Central.

Here, 14 hectares have been set aside for this rubble and riches gold mine, a true treasure trove of goodies to sort through.
The market is held on a Saturday and Sunday, every weekend, with the exception of Christmas Day if it falls on a weekend.
The market consists of 2 huge indoor pavilions crammed full of variety stalls, as well as a massive number of outdoor stores selling goods ranging from new items to used treasures.
From antique to new clothing, arts & crafts products, tools, machinery, electronic goods, plants and fresh produce.
Laverton Market is located on 14 hectares at 8-18 Leakes Road Laverton with over 1,000 car spaces nearby. Leakes Road is only 800m from the Westgate Freeway and 10 minutes by car from Melbourne's CBD.
Laverton Market (Rubble & Riches Market) is one of the largest and longest running weekend markets in Melbourne's western suburbs. 
The market was founded in 1974 at its former site on Boundary Road, Brooklyn. In 1984 the market moved to its current site on Leakes Road, Laverton, where it continues to operate today. 
Laverton Market originated as a predominately second hand market trading under the name 'Rubble & Riches Market'.  Over the years the market has grown to welcome a more diverse range of stallholders that offer a wider variety of products and services both new and second hand.

Goods Selling Consist Of ...
Clothing
Furniture
Toys
Hardware and tools

Gardening tools and equipment
Shoes and handbags 

Trade - work boots and safety work gear
Luggage
Plants
Fruit, Vegetables and eggs, Sauces and Spices
Breads and Baked goodies
Lollies, fairyfloos and icecreams

Gifts
Computer electronics and Games
Entertainment Products

Hobby goods
Stationary
Kitchenware and cooking impliments
Plenty of Trash and Treasure stalls to explore
Food Vans and Beverage stalls
Rubble and Riches Laverton Market
Where Is The Laverton Market and How To Get There
8-18 Leakes Road
Laverton
Leakes Road is only 800 metres away from the Melbourne Geelong Freeway and 10 minutes by car from Melbourne's CBD.
For your convenience you can also reach the market using Public Transport.
Bus Route 400 travels from Laverton Station to Sunshine Station on Saturdays and Sundays. The bus departs from Laverton Station at 6:30am, 7:30am, 8:30am, 9:30am, then every 30 mins.
This Map shows where the bus will drop you at the Market.
Market Shopping With Daisy The Cow

Rock on up to your next market wearing Daisy the Cow.
Here is a selection of merchandise that I have designed to have you looking your best as you wander through the market aisles. There is also the option to personalize the items by adding your own text, changing the colour or choosing a totally different design.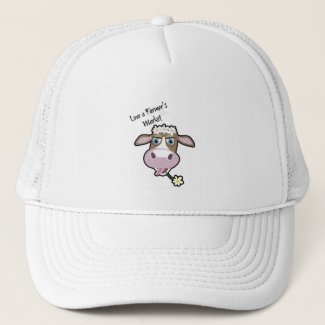 Daisy, The Cow, Market Cap
by MelbourneMemories4U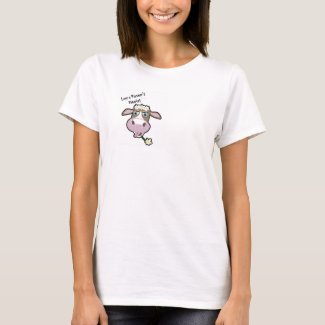 Daisy, The Cow, T-Shirt
by MelbourneMemories4U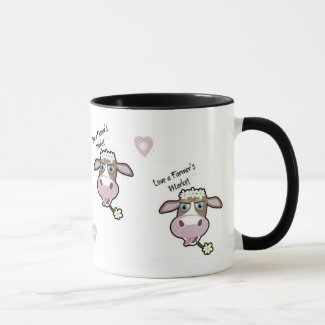 Daisy, The Cow, Market Mug
by MelbourneMemories4U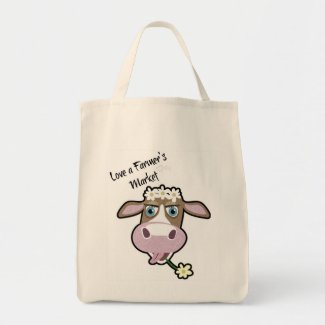 Daisy, The Cow, Market Shopping Tote
by MelbourneMemories4U
Visit the Market Section of my Zazzle Store and check out these and other items that I have created specifically for the markets. Choose what you like and don't forget that you can modify the items to your hearts content.

Laverton Trash And Treasure Market Information

Entrance and pay booth at the rubble and riches market
The market stalls provide a variety of plants. Both large and small, seedling punnets, bonsai trees, fruit trees, cacti and succulents, hanging baskets and so much more.

Huge variety of plants for sale at the Laverton Market
A great draw-card has to be the variety of fresh fruit and vegetables selling both inside and outside at the market, not to mention the availability of fresh eggs, baked goods as well as sauces and spices.
Fresh Fruit and Vegetables for sale at the Laverton Market in Victoria, Australia
If you are after any sort of hardware, you are bound to find it here. There are plenty of hardware stalls all competing for your business. Among some of the hardware items you will find ...
Trade tools
Gardening tools
Hand tools 
Hobby Tools
Second hand tools
Plumming Supplies
Building Supplies
Doors, windows etc
The kitchen doesn't miss out either, with plenty of amazing cookware and kitchen appliances, as well as chopping boards, knives and other cooking implements.

Kitchenware - Garden Tools - Hardware For Sale at the market
Laverton Market trash and treasure
If you love movies and movie paraphernalia, wander into one of the undercover pavilions. Here you will find movie busts, posters, collection cads, costumes and so much more. 
Super Heros merchandise such as Superman, Spiderman, The Incredible Hulk, Wonder Woman  and so much more, will thrill the kids and keep them amused for hours.  
Monsters And Memorabilia at the market
The market is an excellent place to pick up a piece of new and used clothing. Here you will find some of the latest trends as well as past collectables.
Mens, Womens, Childrens and Babies clothes can be found inside in the pavilions or outside scattered throughout the rubble and riches.

New And Used Clothing selling at the Laverton Market featuring - Bronx Hip-Hop Clothing
Exciting and delicious food selection at the trash and treasure market
Shopping is hard work and you will find the market has plenty of food stalls, supplying you with whatever your taste buds prefer. Hot or cold, the food is well cooked and delicious.
Try the doughnuts, they are yummy!
There are cold drinks available as well as a refreshing cup of well brewed coffee. Most food vans will have seating on the side where you can rest up and gather your strength for the next round of market shopping.

Whilst in Melbourne book an amazing 'Touring Experience'
Just Click the Image below and choose what to do
Please note that some links on this page are to companies that I have an affiliation with. By that I mean that if you purchase a product through them I receive a very small commission. This way of earning income is termed Monetization and it is a way for me to keep my site out here for you to enjoy. I will only affiliate with companies that I feel offer value for money and excellent back up service. These are Companies that I personally have used to purchase products for myself, my family and my friends. To learn more please refer to my Disclaimer page
What's your Hobby? Ever considered turning it into a website?
This is the 'BEST TIME' ever to do so!
Just click the image here and the Magic will happen!