***Corona Virus (Covid-19) Melbourne Updates***
Please note that due to Covid 19 some Tourist Attractions are closed. Please check before you venture out

Emerald Lake Park
Part 1

You are here: Home | Parks and Gardens | Emerald Lake Park Part 1
Part 1 of the 2 part section on this beautiful park situated deep in the Dandenong Ranges.
These picnic grounds are a magic visual experience to enjoy throughout all the four seasons.

Peace and harmony with nature showing her best face. A place full of history and enchantment around each bend.
The parklands are a great place to take the family on a picnic, play some friendly competitive family games or just walk through enjoying the ambiance and serenity of this magic area.
The Park is a legacy left by one of the world's greatest nurserymen of the past, Carl Axel Nobelius. 
He was also a leading figure in the establishment of the narrow gauge railway now known as Puffing Billy, a major tourist attraction in the Dandenongs.
The Park offers an amazing array of different recreational activities and things to do, such as...

Picnic on the grass or use one of the many picnic tables that are scattered throughout the parkgrounds
View Lake Treganowan from different vantage points...a spectacular venue for the avid or budding photographer
Splash around in the supervised wading pool. The kids will love this on hot days
Tour the lake on the lake. Take a paddle boat out onto the water
Enjoy a light snack or deavonshire tea at the Cafe and Tea Rooms
Fish for Rainbow Trout at the Lake which is stocked regularly
Get fit with the Senior's Gym equipment
View and interact with the Model Railway
Walk the well laid out trails suitable for all levels of ability

Browse the Emerald Lake Park Market and meet some clever local craftspeople
Take a ride on the famous Puffing Billy
Puffing Billy Steam Engine On Instagram
Prefer to enjoy an 'Organized' and fun tour

Start your tour chugging along on the Puffing Billy Steam Train through the cool fern gullies and rolling countryside of the magnificent Dandenong Ranges.
Then experience the beautiful verdant hills and prosperous vineyards of the Yarra Valley and visit Healesville Sanctuary and its 200 species of native Australian wildlife.

Puffing Billy and Healesville Wildlife Sanctuary Day Tour
Puffing Billy steam train travelling through the Dandenong rainforest
Visit two of the greater Melbourne region's top natural icons - the Dandenong Ranges and Healesville Sanctuary - for a dose of both greenery and wildlife on this comprehensive full day tour! Join experienced guides for a journey into the heart of Victoria's vast greenery, heading to the Dandenongs to explore its towering trees, rolling hillsides and abundant bird life before boarding the iconic Puffing Billy Steam Train for a peaceful, 30 minute ride through the heart of this pristine area.
Follow it up with a trip to one of the most widely-acclaimed wildlife facilities in the state - Healesville Sanctuary - and see all your favourite Aussie animal icons up close such as koalas, kangaroos, echidnas, and even the rare platypus! For one tour at a single great price including two Melbourne must-do's, book yourself this great value tour combo online today.
Book your experience, click the Buy Now button below.
Where Is Emerald Lake Park?

You will find this beautiful park in the pretty hamlet of Emerald. One of the Dandenong Ranges quaint little townships. Approximately 1 hrs drive from the Melbourne CBD.
Check out the Melways Map 127 Reference T4.

You can also reach the lake by public transport.
Catch the MET train to the Belgrave Station, for the Met timetable and connecting service to the Puffing Billy, just click here ... Metlink. Once at the station just stroll over to the Puffing Billy Railway Station, just follow the signs.
Ride this historic little train all the way to the lakeside. For details of timetables and prices you can check out the Puffing Billy Time Table

Parking At The Lakeside Park

In the park grounds there are lots of car parking areas. Please note that there is a nominal fee to use these parking areas.
 

You may purchase a ticket from the ticket machines located in each parking area. Keep this displayed on your car dashboard.
The ticket machines accept 10c,20c,50c,$1,$2 coins, no change is given
Fees are $2 for 1 hour and $6 for the day
Emerald Lake Opening Hours

Open every day of the year except Christmas Day

The Time Table

18th December---14th March

8:00am > 8:00pm

15th March---30th April

9:00am > 6:00pm

1st May---30th September

9:00am > 4:30pm

1st October---17th December

9:00am > 6:00pm

The Park provides many unique recreation and picnic facilities for visitors of all ages.
Family picnics, that special occasion or for that something different day trip idea, everything that you need you can find here at The Lake Park. The Park Facilities are described in more detail in the next section, Part 2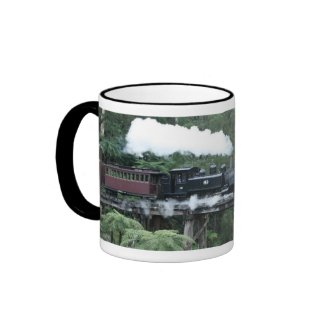 Puffing Billy Steam Train Mugs
by MelbourneMemories4U
Puffing Billy Coffee Mug
This little heritage steam train is one of Melbourne's most iconic tourist attractions.
The train trip will take you through the most beautiful parts of the Dandenong Ranges, through rainforests and quaint little mountain townships as it winds its way up the mountainside.
Perfect outing to take the kids on and an amazing day out discovering the different fauna and flora of Australia.
Out amongst the gum trees.

Please note that some links on this page are to companies that I have an affiliation with. By that I mean that if you purchase a product through them I receive a very small commission. This way of earning income is termed Monetization and it is a way for me to keep my site out here for you to enjoy. I will only affiliate with companies that I feel offer value for money and excellent back up service. These are Companies that I personally have used to purchase products for myself, my family and my friends. To learn more please refer to my Disclaimer page
Let's Stay Connected
Jan 15, 21 01:32 AM

18/01/2021 - 18/03/2021 Do something you've always wanted to do for free, and pick up a new skill set at workshops and deluxe masterclass programs. Events are as follows. If registration is not requir…
Stay up to date with all that's new by subscribing to the Melbourne Getaways Newsletter.
Just fill in your email address and each month receive all the latest gossip.

The newsletter will keep you informed regularly, along with travel tips and suggestions, special announcements, deals and so much more.

Whilst in Melbourne book an amazing 'Touring Experience'
Just Click the Image below and choose what to do
Please note that some links on this page are to companies that I have an affiliation with. By that I mean that if you purchase a product through them I receive a very small commission. This way of earning income is termed Monetization and it is a way for me to keep my site out here for you to enjoy. I will only affiliate with companies that I feel offer value for money and excellent back up service. These are Companies that I personally have used to purchase products for myself, my family and my friends. To learn more please refer to my Disclaimer page